Hi there! I'm Cindy Chou, RDN, the chef and nutrition expert behind The Sound of CookingⓇ where I share Taiwanese recipes and other Asian cuisine-inspired dishes. I'm so happy that you're here.
As a first-generation Taiwanese American and daughter of a chef, I grew up watching my dad (baba) and other chefs prepare Chinese American dishes for eager customers and intricate Chinese dishes for staff family meals.
At age 8, I relocated to Taipei, Taiwan with my mom after losing my dad to cancer. I dreamed about learning how to cook from him and have been chasing his legacy ever since. Have you ever craved a dish your parent made so badly, but you couldn't figure out how to recreate it?
I totally get you because that was me.
I've spent 10+ years in the food industry learning the foundations of cooking and honing my taste buds mainly so I can recreate my baba's cooking. I hope that by sharing some of my recipes and cooking tips, you'll be able to cook your favorite foods or create and share your own food memories.
what you can expect to find on The Sound of Cooking®
You'll find some of your favorite Taiwanese recipes ranging from more traditional foods that you might remember eating as a kid to dishes with a plant-forward twist. I also share other Asian cuisine-inspired recipes along with a few others when inspiration hits. All of which are tested and written for home cooking.
Some foodie favorites include: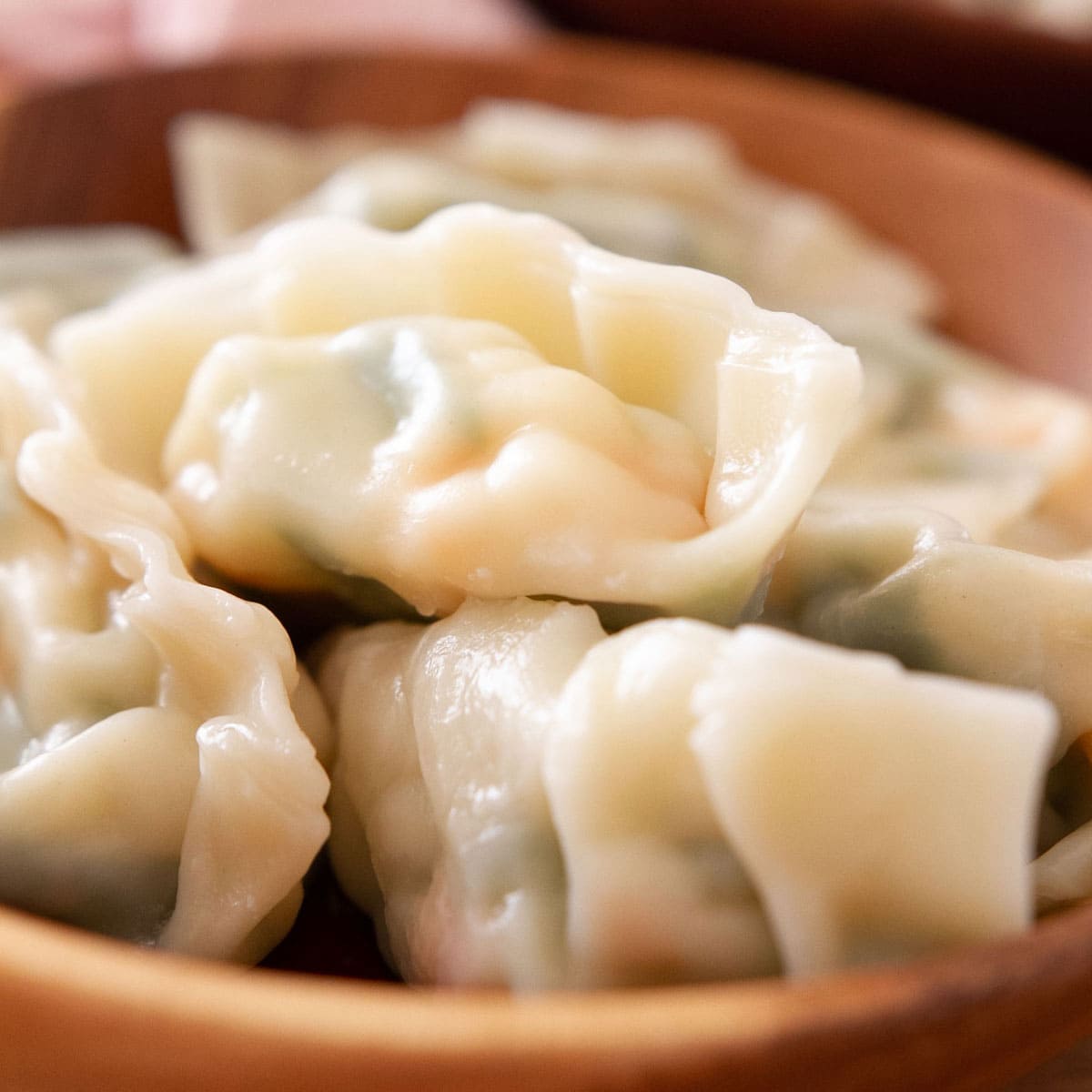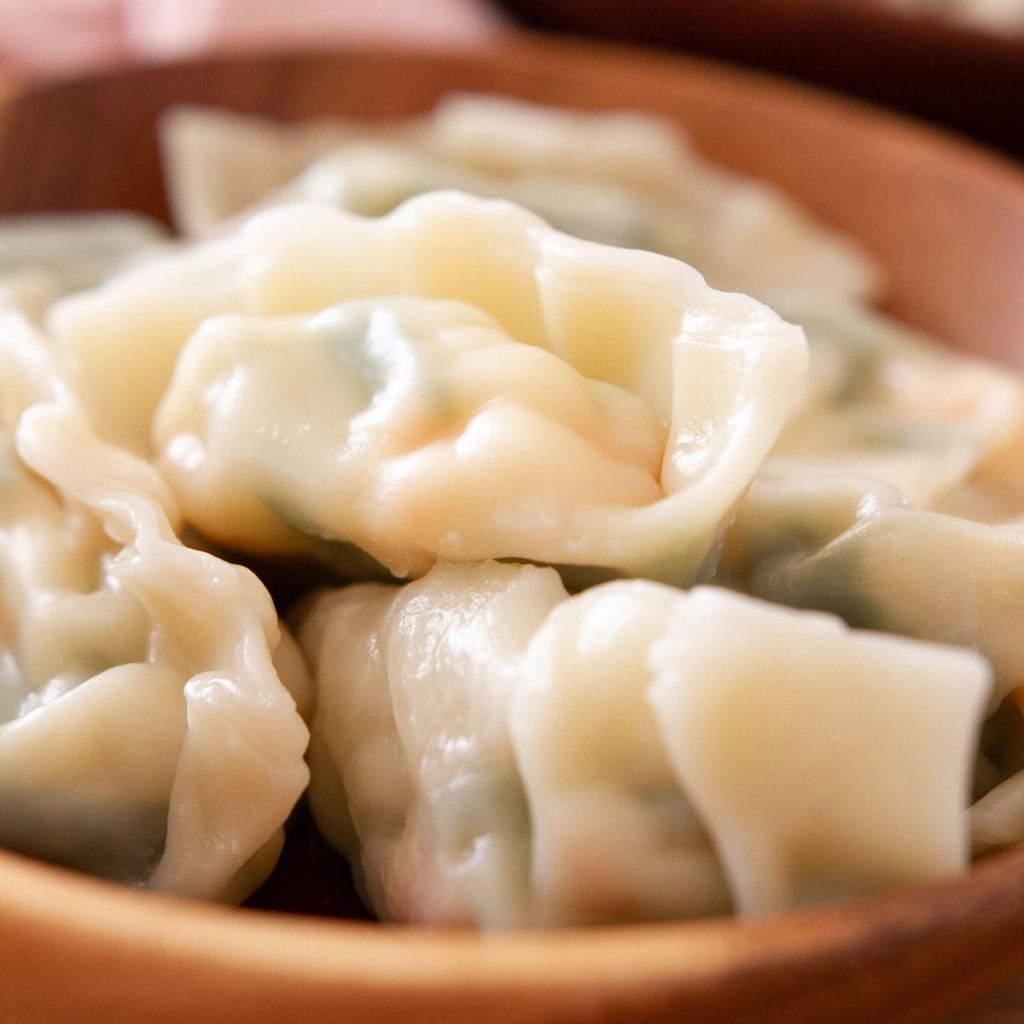 Using pre-made wrappers, these dumplings are easy and quick to make. I show you how to fold, cook, and store them in step-by-step photos and a video in the recipe post.
as featured in
The Sound of CookingⓇ (formerly HealthyFeels) and my work has been featured in publications such as Food Insider, the Ridley-Tree Cancer Center, Mashed, The Kitchn, The Tasting Table, and more.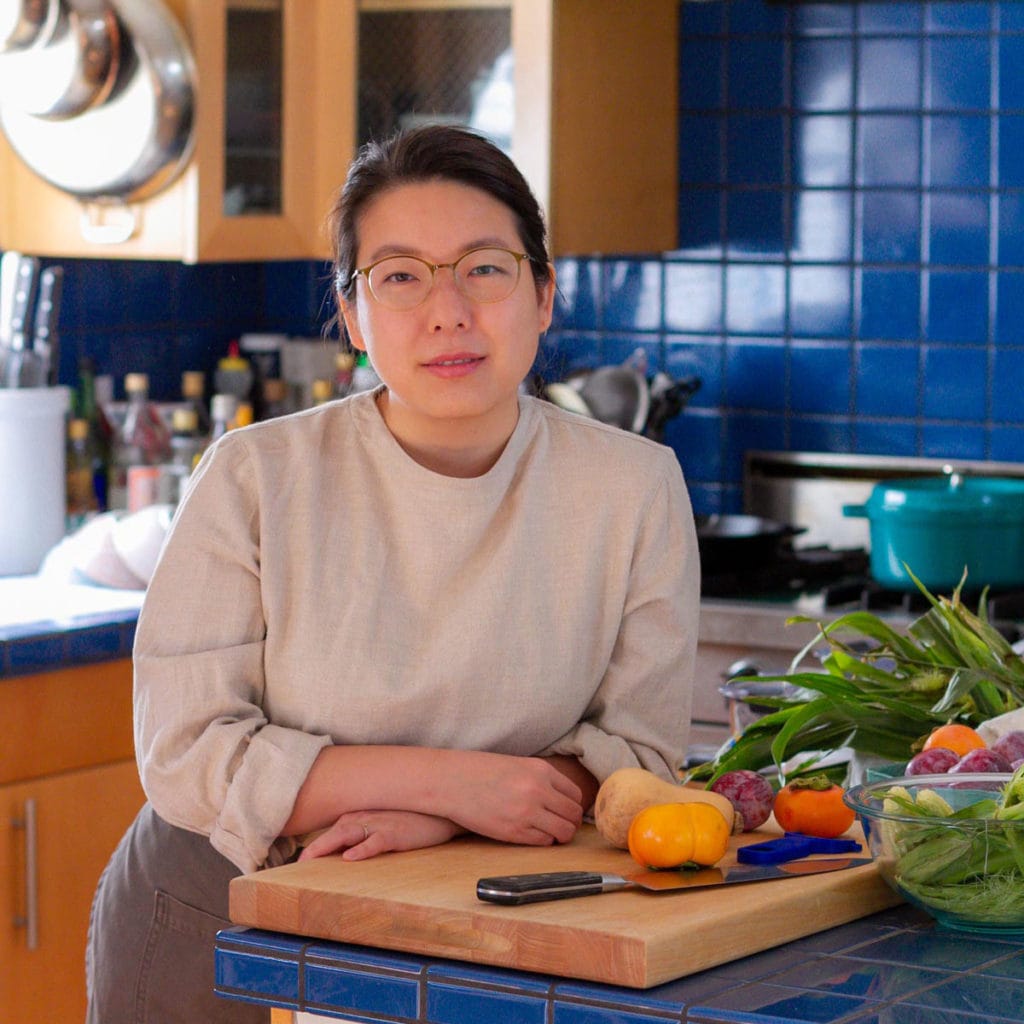 about Cindy
When I'm not busy cooking Taiwanese recipes or slurping noodles, I enjoy reading food memoirs, visiting farmers' markets, traveling and spending time with my life partner Greg, and playing video games.
I have moved around a lot but currently live in Southern CA.
5 things you may not know about me
I'm an anti-diet dietitian. I am constantly unlearning things from diet culture while learning from the experts in the Health at Every Size (HAES) and anti-diet space. Are you tired of hearing Eurocentric nutrition recommendations like I am? - please don't even mention substituting brown rice for white rice to me.
Introvert here!... I strongly believe that introverts are misunderstood. If you were to meet me in person, you might notice that I'm relatively quiet and a great listener. However, that doesn't necessarily mean that I'm shy. In professional settings, I have led meetings and presented to rooms full of 50+ people (even as the only female in the room).
I love to travel and prefer spending my time tasting local foods and learning from local cooks rather than visiting tourist spots.
I never learned how to swim. Although, I have taken 2 surfing lessons when visiting Hawaii. In hindsight, that probably wasn't a great idea but I'm glad I have those experiences!
I'm obsessed with Taiwanese and Chinese hotpot (火鍋 - "fire pot" as a direct translation)... Sometimes I eat it up to 3-4 times a week. Maybe it's my love of hot soups, noodles, and vegetables that attracts me to hotpot? It's also a meal that's usually enjoyed with family and friends gathered around the table. Plus, everyone takes their sweet time to cook, eat, and chat. That's what my love of food and cooking is all about. Any other hotpot addicts out there? Let's connect 🙂
how I learned to cook
I have been cooking professionally since 2002, with my first line cook job at an L&L Hawaiian BBQ restaurant in Southern CA. Even though my bachelor's degree is in Mechanical Engineering, I spent most of my undergrad years cooking full time while attending classes as a full-time student.
After working as an engineer designing parts for unmanned helicopters and electric vehicles in CA, I packed up my whole life in 2010 and moved to NYC to up my cooking game.
I attended the Culinary Institute of America in Hyde Park, NY for formal training in the culinary arts. I soon realized that becoming a chef for a fine dining restaurant isn't my calling, so I left after finishing half of the program. Then, I spent 5 years in NYC working as a food stylist, recipe tester, line cook, caterer, culinary instructor, and private chef for families.
Some of the most memorable places that I've cooked at include Haven's Kitchen, NYC and the Dharma Drum Retreat Center for silent meditation retreats.
my nutrition expertise
In pursuit of becoming a Registered Dietitian Nutritionist (RDN), I completed my nutrition and dietetics studies at NYU followed by 1,000+ hours of supervised practice through the Cal Poly SLO dietetic internship program and passed a national exam. During my supervised practice, I worked at:
As a dietetics student, I worked with cancer patients at MSKCC for the Immigrant Health and Cancer Disparities department. I'm super passionate about creating multicultural therapeutic recipes.
After cooking in professional kitchens and silent meditation retreats, teaching cooking and nutrition classes, and cooking for families as a private chef, I currently work as a nutrition scientist consultant, recipe developer, food videographer, and photographer.
Although most of my recipes here are created with nutrition in mind, I believe health and well-being are much more than just the nutrients we take in. Food not only provides energy and nutrients but also fulfills a comforting role and has cultural and social values. That's also why I don't include nutritional information or calorie counts in my recipes. 
I also create resources and online courses to help Asian food lovers reduce cancer risk and optimize recovery after cancer using the foods you love at Cancer Nutrition in a Bowl™.
education and training
Bachelor of Science in Mechanical Engineering, University of California, Irvine
Studied Culinary Arts at the Culinary Institute of America in Hyde Park, NY
Nutrition Studies at New York University
Dietetic Internship with 1,000+ hours of supervised practice through California Polytechnic State University, San Luis Obispo
what's a Registered Dietitian (RD) or Registered Dietitian Nutritionist (RDN)?
Registered Dietitians (RDs) or Registered Dietitian Nutritionists (RDNs) have been through extensive academic and hands-on training and use evidence-based practice. This means they review scientific literature and peer-reviewed scientific journal papers as a basis for their recommendations.
College coursework for dietetic students covers a variety of subjects, including food and nutrition sciences, biochemistry, physiology, microbiology, anatomy, organic chemistry, foodservice systems, pharmacology, culinary arts, behavioral social sciences, nutrition counseling and communication, business, and more. 
The "Nutritionist" title is not protected by law, and therefore anyone can call themselves a Nutritionist or Nutritional Therapist. The laws vary state by state, but you can read more on the Academy of Dietetics and Nutrition website.
what's the difference between an RDN or RD and Nutritionist?
Nutritionists / Nutritional Therapists don't go to a university for their qualifications and might have taken some classes in a certification program or online if any, and they may not necessarily use evidence-based practice.
RDNs have to be trained to at least a bachelor's degree level, though many have an MS or Ph.D. along with more specialized dietetics certifications.
According to the Academy of Dietetics and Nutrition, "RDNs are food and nutrition experts who have met the following criteria to earn the RDN credential:
Completed a minimum of a bachelor's degree [soon to be master's degree in 2024] at a US regionally accredited university or college and course work accredited or approved by the Accreditation Council for Education in Nutrition and Dietetics (ACEND) of the Academy of Nutrition and Dietetics.
Completed an ASCEND-accredited supervised practice program (a typical practice program will run 6 to 12 months in length).
Pass a national examination administered by the Commission on Dietetic Registration (CDR).
Completed continuing professional educational requirements to maintain registration"
what does plant-forward mean?
Plant-forward is the idea of celebrating plant foods such as fruits and vegetables in cooking without being limited to them. You can also call it vegetable-focused or vegetable-centric.
I really started to enjoy a variety of fruits, vegetables, grains, legumes, nuts, and seeds after living in Taiwan as a kid and see value in teaching others how to maximize their flavor in cooking.
Many of my recipes incorporate different plant foods while some are vegetarian or vegan. I just love fruits and vegetables and it's so much fun creating mouth-watering plant-focused meals.
Plus, I grew up eating delicious Taiwanese Buddhist temple food on weekends (which in some regions, is lacto-vegetarian without allium vegetables), and don't want you to miss out on all the possibilities.
what's up with The Sound of Cooking?
Every recipe has a cooking video as part of the Sound of CookingⓇ series that shows each step at a slower and more realistic pace because that's how I would teach a cooking class in person.
Inspired by the film Eat Drink Man Woman, I wanted to highlight a sensory that is often overlooked in cooking. Just like visuals and smells, sounds can elicit specific memories such as your parents or family cooking when you were growing up. The sounds and natural light are also used to showcase the vibrant textures and colors of food.
Additionally, mindful cooking is my personal form of meditation, which is also why these cooking videos are at a slower pace with a focus on the senses.
about the recipes I share
All the recipes you see on this site are created, tested, and styled by me, with Greg being the first taster. All the pictures are photographed by me unless otherwise stated. For more details, visit our faq page.
You can browse the recipe index for ideas.
let's keep in touch
Subscribe to my free email newsletter to get recipes and cooking tips delivered straight to your inbox.
If you're like me and enjoy watching cooking videos, you can subscribe to The Sound of Cooking YouTube channel. I post instructional videos at a relaxing pace, some videos where I share a food memory connected to the specific recipe, and ASMR versions of each video ( 👋 fellow introvert!).
Do you prefer seeing social media updates? If so, you can follow me (@thesoundofcooking) on Instagram, Pinterest, and TikTok. You can also find me on Facebook and Twitter (@soundofcooking), though I'm less active there.
Are you a brand or company looking to collaborate with me? Visit my work with me page regarding recipe development, food photography and videography, or sponsorships.
If you have any questions, please feel free to send me a note via the comments section of each recipe post or stop in to say hello!
Thank you for stopping by.
Happy cooking,
~Cin